SPA Ayurveda package
Perfect idea for relaxation in Masuria | Care for your body and soul | Pamper yourself | Regeneration in Masuria | 10% off the base price on weekdays!
Ayurveda is the mother of all healing arts and a philosophy of life. That Indian system of medicine has been used for five thousand years for healing and preventing illnesses with various grounds: physical, mental and spiritual.
At the Łękuk Grange, theory is put into practice – in our kitchen and SPA we have introduced many natural elements drawing from the healing power of Ayurveda. Cleanest air in that part of Europe, peace and quiet and a relaxing atmosphere make it a perfect place for taking holistic care of your health.
The Ayurveda Package a perfect idea for relax, self-care and regeneration in Masuria.
The Ayurveda Package guarantees:
Peace, quiet and relax and disappearing mobile signal 😉
Overnight stays (minimum of 2 nights) in stylish rooms of the Grange or the Old Granary, with comfortable beds and starched bed linen (book early – choose a room with a soothing view)
Meals (vegetarian option available) served at our restaurant with a terrace overlooking the lake: breakfasts (8–10 AM) and delicious dinners with a choice of dishes and home-made desserts (5–7 PM)
Choice of leaf tea in the bar (unlimited)
Morning detox oil pulling with cold-pressed Łękuk rapeseed oil (it removes heavy metals and germs and has a beneficial effect on the entire body)
Unlimited use of detox steam sauna, joint-warming hammam table and a sensations shower (open entry, apart from exclusive bookings)
Relaxing jacuzzi sessions with massaging jets (all-year-round, in the garden overlooking the lake)
A choice of wonderful Ayurveda body treatments (2 nights = 1 treatment included: Abhyanga, Shiroabhyanga or Ratnaabhyanga)
Gym and exercise room at your disposal
Wi-Fi
Free CCTV-surveilled parking
10% discount on all SPA treatments (apart from treatments included in the package)
10% discount on renting Russian Banya for 2 hours
To make your relax complete, we invite you to book sessions in the Russian Banya with a "whipping" (traditional birch massage) ritual More: Russian Banya.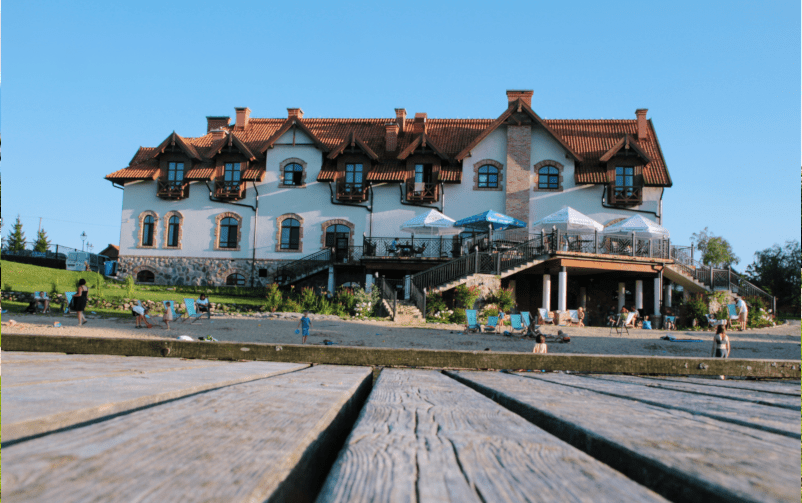 The Grange
from PLN 540
Double/Twin Room
price for 1 person / 2 nights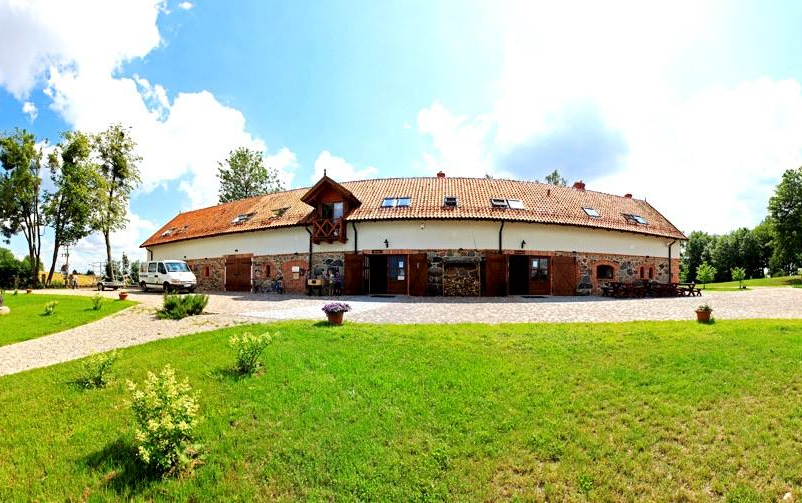 The Old Granary
from PLN 522
Double/Twin Room
price for 1 person / 2 nights
Detailed pricelist, extra charges for rooms and additional information
Weekend prices in low season (Friday, Saturday):
PLN 540 / 2 nights / 1 person in a 2- or 3-bed room in the Grange
PLN 522 / 2 nights / 1 person in a 2- or 3-bed room in the Old Granary
Weekend prices in the shoulder season (Friday, Saturday):
PLN 567 / 2 nights / 1 person in a 2- or 3-bed room in the Grange
PLN 540 / 2 nights / 1 person in a 2- or 3-bed room in the Old Granary
Note – lower prices on weekdays: from Sunday to Thursday packages are 10% off when booking through reception!
Your stay begins with dinner and ends with breakfast.
Booking 3 or more nights guarantees an additional 10% discount and the ultra-relaxation effect.
The package is available until December 20, 2019 (apart from high season: summer holidays, Christmas, New Year's Eve, Easter and long weekends) and from January 1 to June 20, 2020.
If you stay in the Golfer Suite, Delja Suite or Fisherman Suite, there is an additional charge of 10% for the entire package plus under-occupancy charge.
Forest Manager Suite: 30% additional charge to the package price (if there are at least 3 persons – no under-occupancy charges).
Extra charge to a 2-bed room for single occupancy: PLN 90 / person / night.
Extra charge for a single room: PLN 50 / person / night.
Babysitter services cost PLN 50/1 h (booking at least 3 days in advance).
If there are fewer people staying in the room than beds, there is an extra charge for the unused bed (except for staying in a 2-bed room, for which the additional charge is specified above).
For quick booking call or e-mail us at:
Phone: +48 600 931 848
Phone: +48 (87) 428 40 59
recepcja@lekuk.pl